We offer VR park packages from 20-500 sqm. One-stop Solution For Building Your VR Park provides customers with a fun, immersive, and memorable experience.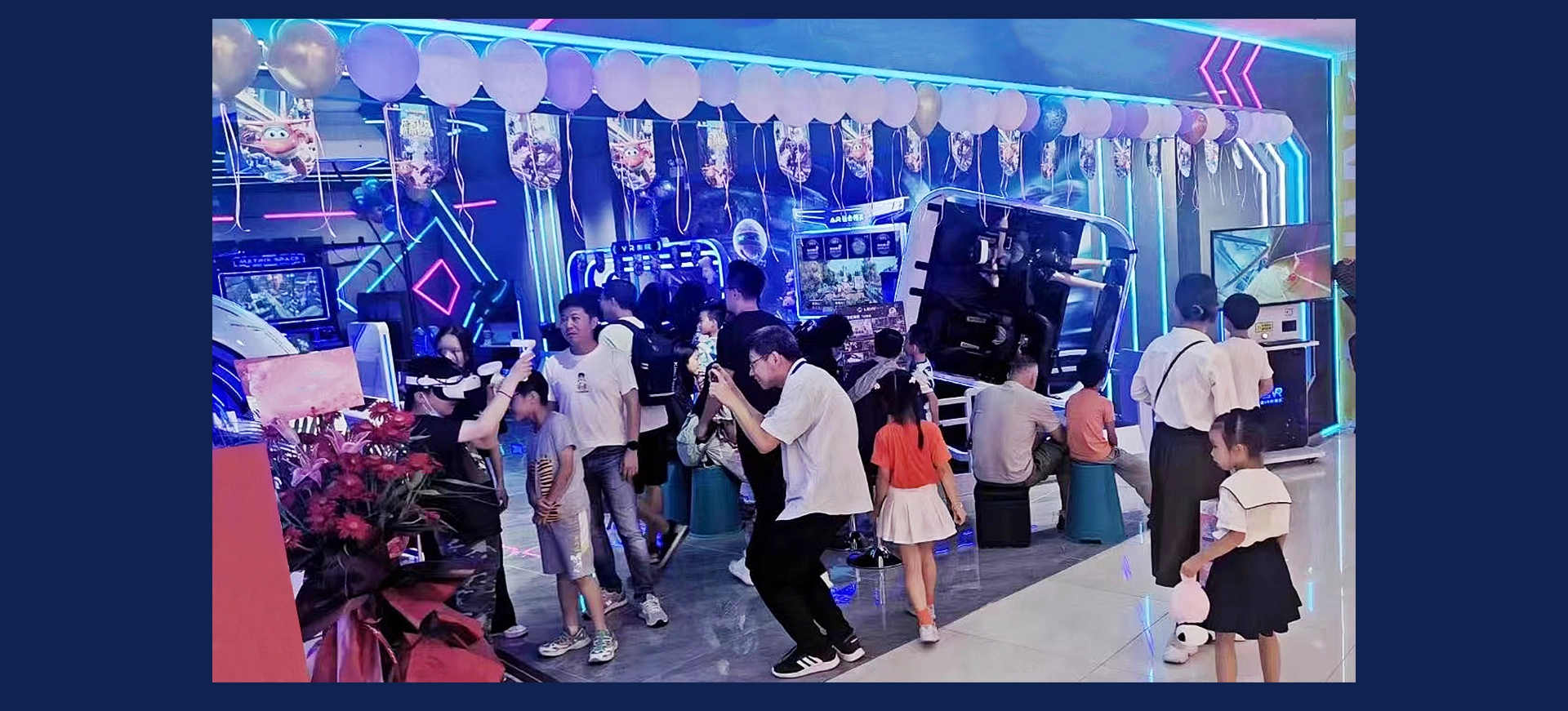 Your Success through Comprehensive Service
One-stop solution ranging from site selection, innovative & durable production, installation, affordable price, low maintenance, etc.
Designer Assistance
Professional advice in setting up your VR station, including positioning of equipment, fire safety, and decoration based on the area size
Popular Business Models for Your Area Size
Showcasing 4 Classic Solutions
A cost-friendly plan is available for small-scale places and startup businesses to establish their brands first on a budget and win more customers. It can be set as a flexible station in a shopping mall, playground, arcade, square, cinema, and so on.
60m² Quick Cost Recovery Plan
A quick cost recovery model helps in recouping the capital invested in a very short time. Suitable for setting up a VR station in the shopping mall or entertaining supplement in an arcade, square, and park.
120m² Quick Cost Recovery Plan
A moderate plan that brings in a lot of profit within a medium time range, applicable as a VR arcade game center in shopping malls, amusement parks, etc.
200m² High Reward Mega Plan
A high-reward mega plan for business with a wide space to contain a broad assortment of VR machines, such as a complete VR theme park in shopping malls, amusement parks, squares, etc.
Self-service system: One management controller
10 VR Simulators: VR 4 Shooting*2/VR 360 Roller Coaster /VR Spinning Saucer/VR Airplane/Racing Simulator/VR Motorcycle*2/VR Spaceship/VR Cinema
Ranging from individual business to large business—flexible site selection.
Creat Your Own Exclusive VR Business
All our equipment & turnkey solutions can be customized in any detail or size for your business needs. Suitable for building a VR franchise business or a domestic brand promotion. 1. Print your logo and build your brand 2. Eyecatching appearance design with designers 3. Select and match with related immersive games.
Gallery of The Alpha VR Customer Case
As one of the leading VR solution providers, The Alpha VR has rich experience in VR site planning and design including VR Arcade, VR Center, VR Theme Park, Virtual Gaming Center etc.