A 360 VR roller coaster is a virtual reality experience that simulates a roller coaster ride. The headset provides a 360-degree view of the virtual environment, allowing the user to look in any direction and feel fully immersed in the experience
360°VR Roller Coaster Details
360 VR roller coasters offer a unique and exciting experience that can enhance the offerings of any entertainment venue. They provide a highly immersive and interactive experience that can be enjoyed by a wide range of customers, from young children to thrill-seekers.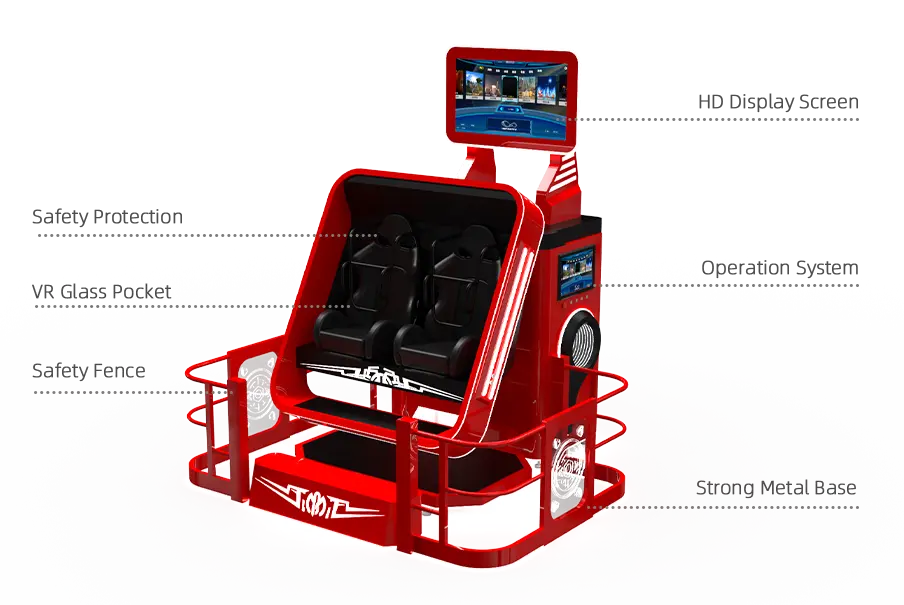 Product Name: 360° VR Roller Coaster
Player: 2 Players
Power: 3.5KW
Voltage: 220v
Weight: 350KG
Max Load: 500KG
Size: L2200*W1600*H2680mm
Busy Factory Tour of The Alpha VR
High standards for quality control. All the products will be passed 72 hours of testing before delivery.We have strict quality control procedures to ensure that all VR simulators produced meet the highest standards of quality and reliability.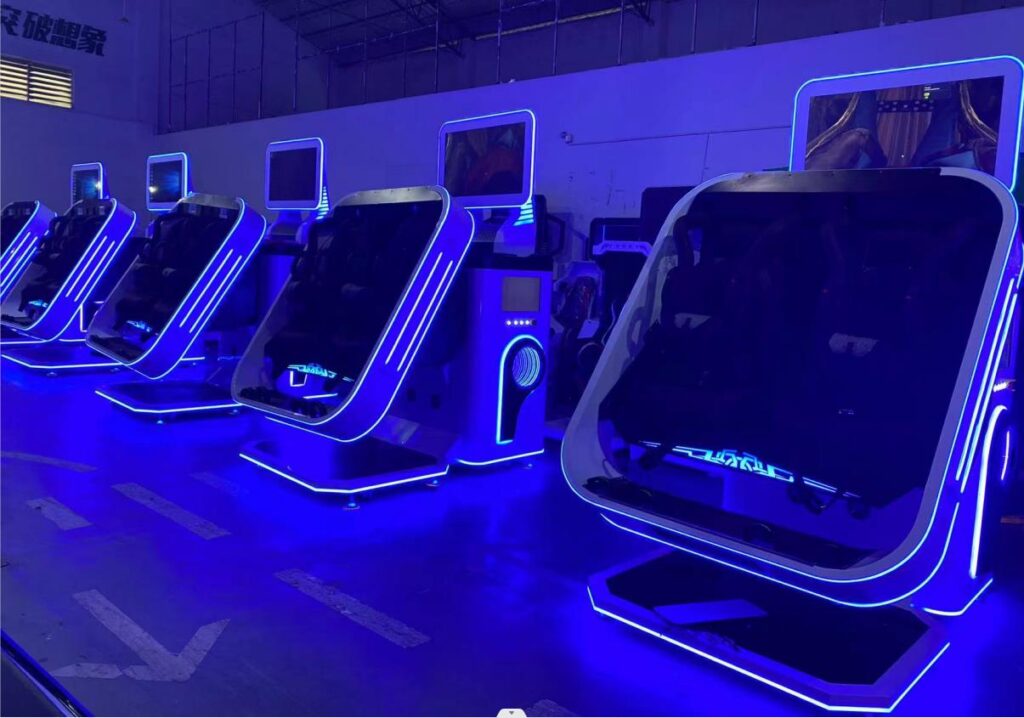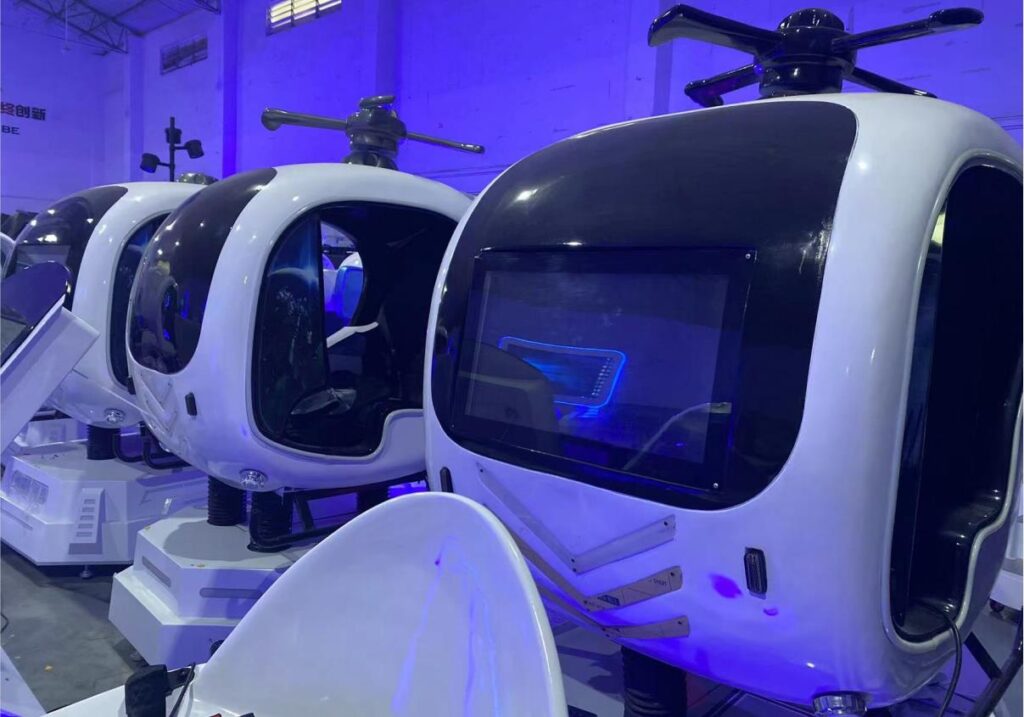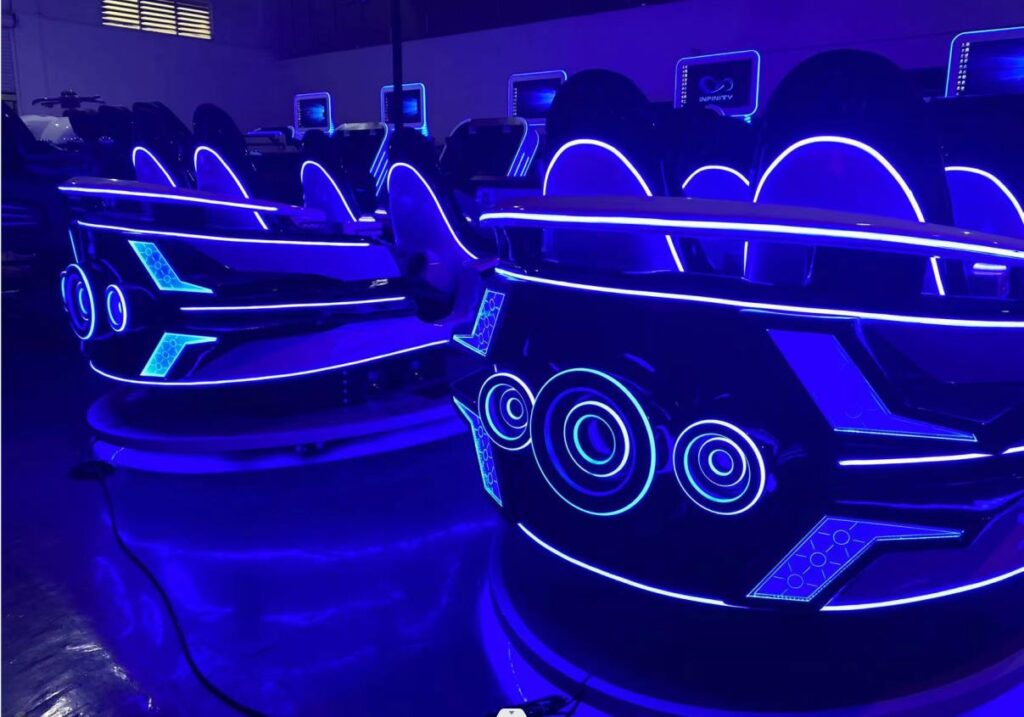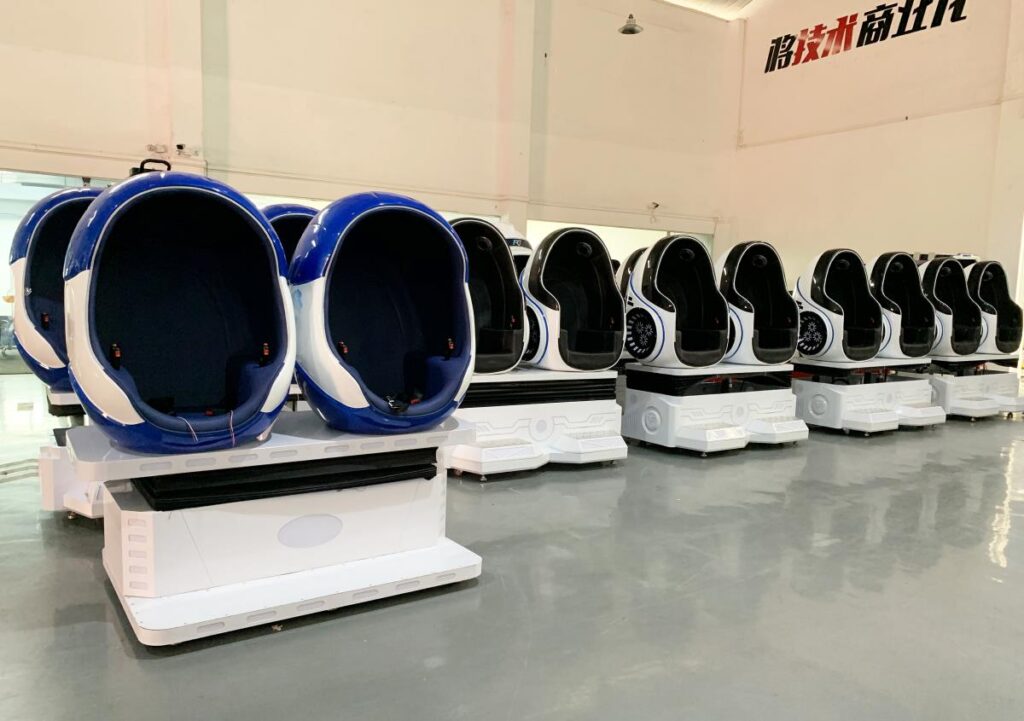 Amazing VR 360° Roller Coaster Movies
The user wears a VR headset and is transported to a virtual world where they experience the sensations of a roller coaster ride, including drops, twists, and turns.
Rich Dynamic Special Effects
They offer an immersive and thrilling experience that combines the excitement of a traditional roller coaster with the advanced technology of virtual reality. This type of experience is particularly popular among thrill-seekers and roller coaster enthusiasts.
Easy to Start Your VR Business By The Alpha VR Commercial Solution
360 VR roller coasters can be found at VR parks, theme parks, and other entertainment venues.

We provide lifetime support for our customers at anytime and anywhere.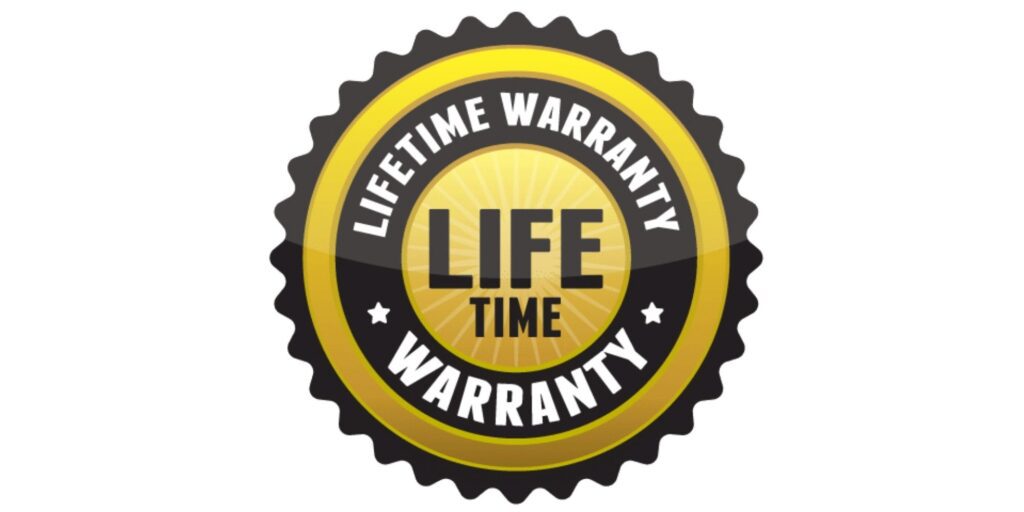 Remotely Update the Game at Anytime
Continue update new games and movies. Also provide system upgrades for you anytime.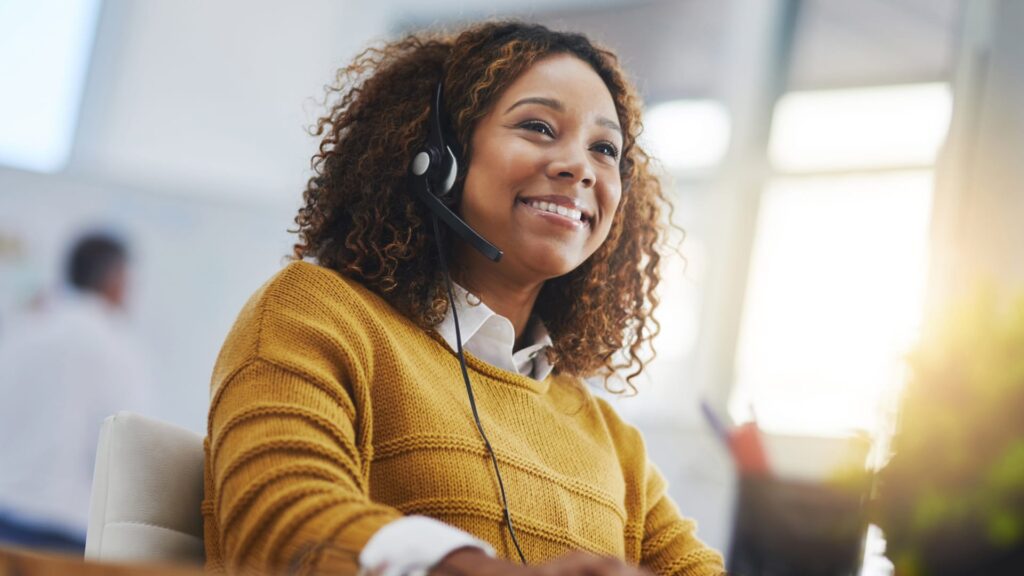 Customize VR Attractions Solution
8 years professional industry experience for VR park & VR arcade.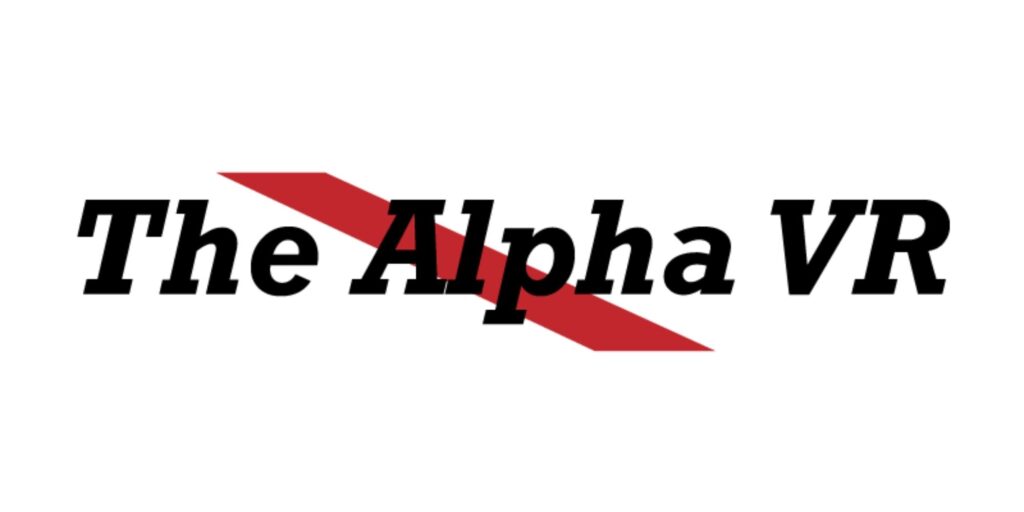 Gallery of The Alpha VR Customer Case
As one of the leading VR solution providers, The Alpha VR has rich experience in VR site planning and design including VR Arcade, VR Center, VR Theme Park, Virtual Gaming Center etc.