The best VR driving simulator factory supplier, VR Racing Simulator is 100% immersive and feel like you're sitting in an actual car. Enjoy the racing games with our most popular racing simulator equipment.
vr driving simulator Its zero-delay responses ensure you much more immersive gaming play.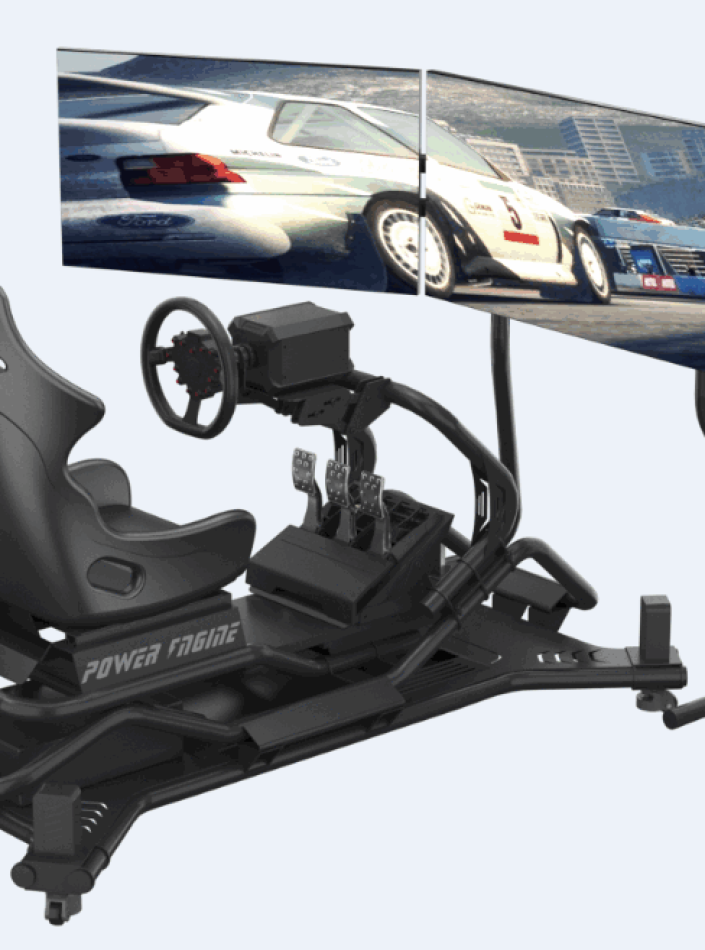 vr racing simulator 3-Screens Offers Stunning 195° Peripheral Vision for an Incredibly Realistic Experience
vr sim racing Driving Simulator with Surrounding 3 wide screens, 6-DOF dynamic platform. 
Best vr for sim racing New version VR motorcycle for amusement park,  full sense of the future of motorcycle 
Best VR for sim racing  Even expensive, industrial motion sims have limited movement range, but The alpha VR is special. It has unlimited, 360° yaw movement capability with the rotational platform added while roll movement has a 40° and pitch movement has a 70° range.
Professional Racing Speed Game
VR racing simulator VR racing games offer a highly immersive and interactive experience that can be enjoyed by players of all skill levels. They can range from fast-paced, action-packed games to more realistic racing simulations. VR racing games can also be found at VR parks, arcades, and other entertainment venues, as well as available for purchase and use at home.
The Alpha VR driving simulator Provides customers with quality after-sales service to ensure that our customers' problems are solved in a timely manner
Turnkey Solution for VR Park
One-Stop VR Experience Station for your success