Get the Best VR Simulators For Your Busines
The "Racing Simulator" is the ultimate experience for car enthusiasts and thrill-seekers alike. Step into the driver's seat and feel the adrenaline rush as you navigate through virtual tracks, mimicking the intense action of a real race.
Top-Rated and Featured VR Racing Simulators
The best VR driving simulator factory supplier, VR Racing Simulator is 100% immersive and feel like you're sitting in an actual car. Enjoy the racing games with our most popular racing simulator equipment.
immersive racing simulator that utilizes a triple-screen setup to provide an expansive & realistic driving experience. With three synchronized screens, this simulator creates panoramic view that enhances the sense of speed, and immersion of driver.
6 Axis Racing Car is an advanced and dynamic racing simulator that provides a fully immersive and realistic experience. With its cutting-edge technology and six-axis motion system, this racing car simulator takes virtual racing to a whole new level.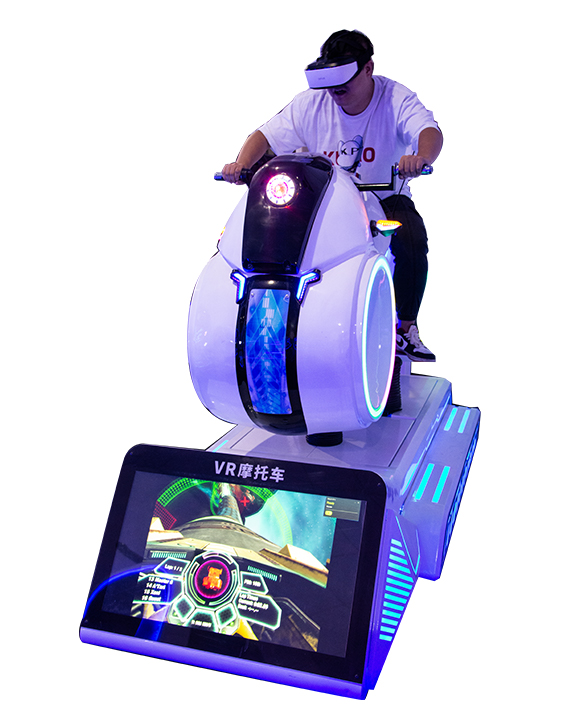 VR Motorcycle is an exciting virtual reality experience that puts you in the saddle of a high-speed motorbike, allowing you to feel the thrill of riding through various environments and scenarios without leaving the comfort of your seat.
Prepare to be transported to new dimension racing with our cutting-edge Virtual Reality (VR) Racing Car. This immersive experience offers a thrilling and lifelike journey that merges excitement of high-speed racing with technological marvels of virtual reality.
Thousands of customers have witnessed success
From 30-50 square meters 9D VR station to a 200-300 square meters VR theme park, we can tailor our services to suit the size of the venue and the client's budget.