Get the Best VR Simulators For Your Busines
The VR Shooting Simulator offers an immersive and exhilarating experience that brings the excitement of shooting games to life. Using cutting-edge virtual reality technology, players are transported into realistic and dynamic environments where they can engage in thrilling shooting scenarios. With highly responsive controllers and accurate tracking, participants can aim, shoot, and reload just like in the real world.
Top-Rated and Featured VR Shooting Simulators Series
Shooting, Music,Sports, Boxing and other leisure games for all age group.Players can compete against each other in multiplayer modes or challenge themselves in solo missions
Free to walk,without any limited. Free Roam VR takes virtual reality gaming to the next level by granting players the freedom to physically explore and interact within a digitally simulated world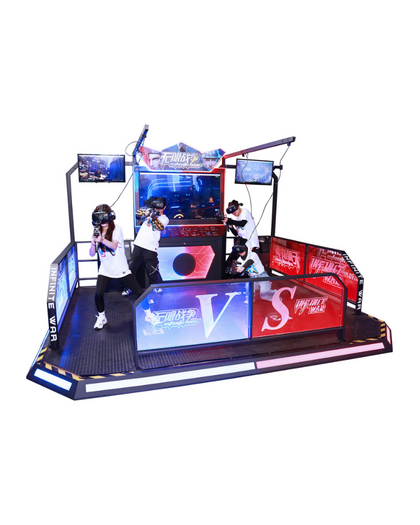 With its engaging gameplay and social interaction, the 4-Player Shooting Simulator is perfect for groups of friends, family, or gaming enthusiasts looking for an adrenaline-pumping experience.
Thousands of customers have witnessed success
From 30-50 square meters 9D VR station to a 200-300 square meters VR theme park, we can tailor our services to suit the size of the venue and the client's budget.