Multiplayer VR experience
 Multiplayer VR experiences offer a unique and immersive way for users to interact with each other in a shared virtual space. They have the potential to revolutionize the way we socialize, learn, and play games.
Immersive VR Exciting Gaming Experience for family, friends, and couple entertainment. 
Virtual Reality you can't experience anywhere else.Freedom to explore,No cables or wires,Group entertainment
4 players' teamwork experience the most exciting VR shooting game with Gun simulator.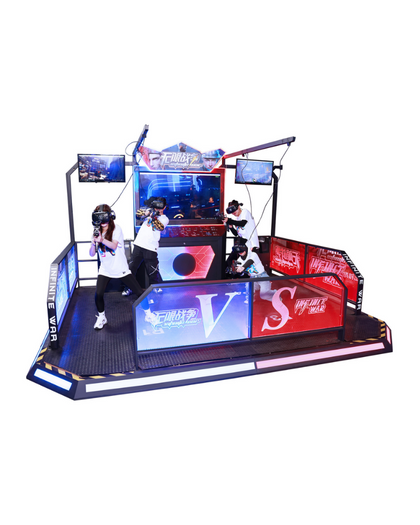 Multiplayer VR experience in Market
Explore visually stunning virtual environments that provide a realistic setting for your adventures, with interactive elements and objects that you can interact with.
Experience realistic physics and a wide range of gameplay mechanics that make you feel like you are really in the game.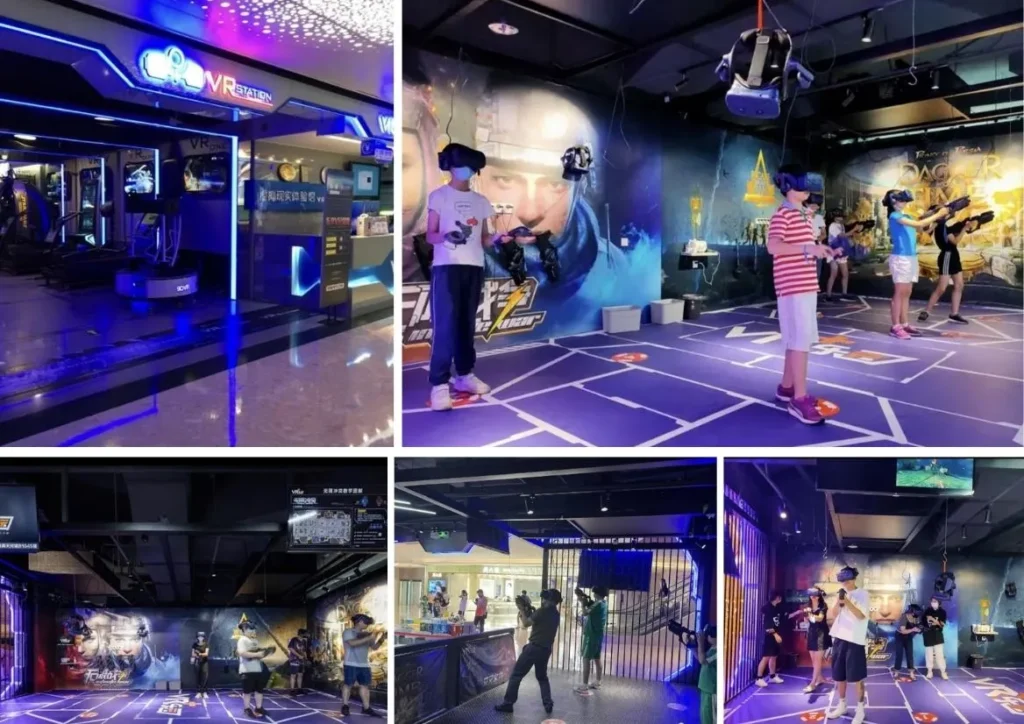 From 30-50 square meters 9D VR station to a 200-300 square meters VR theme park, we can tailor our services to suit the size of the venue and the client's budget.
Multiplayer VR Shooting series is the very popular VR simulator for the 9D VR experience and the best revenue-generating virtual reality machine 9D.