The Alpha VR offers a comprehensive range of products including 9D cinema, racing simulator, multiplayer shooting, sports simulator, and other popular VR&AR products, and provides customization and one-stop shopping solutions to our customers.
9D VR Cinema is the most popular VR Simulator in global market,which is a type of virtual reality experience that combines a motion platform with VR headset technology. It offers a fully immersive experience that simulates the physical sensations of a real-world environment. 
The best VR driving simulator factory supplier, VR racing simulators offer a highly immersive and interactive experience that can be enjoyed by players of all skill levels,which is 100% immersive and feels like you're sitting in an actual car.
Multiplayer VR Experience is always popular for VR Arcade and VR Theme Park.The Alpha VR offers the most immersive and interactive virtual reality experience for customers with the most advanced technology.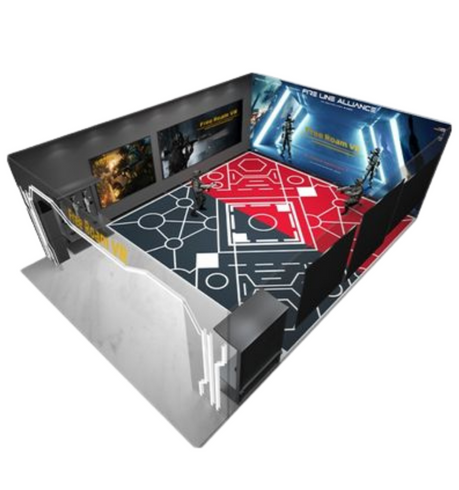 Interactive Leisure VR Series
Interactive Leisure VR Simulator  More versatile in terms of coverage and gameplay, suitable as an accompaniment to an entire pavilion or to add equipment to the original to increase user stickiness. 
projector game is a fun and exciting way to enjoy gaming for kids of all ages, encouraging them to be more physically active, explore and discover.Children will fully mobilize their hands, eyes, and brain during the game 
A multi-sports simulator offers a unique and convenient way to experience a variety of sports in a virtual reality environment,that simulates a variety of sports, including golf, soccer, baseball, basketball, and more.