Interactive Leisure VR simulator
9D VR Cinema is the most popular VR Simulator in global market,which is a type of virtual reality experience that combines a motion platform with VR headset technology. It offers a fully immersive experience that simulates the physical sensations of a real-world environment.
Classic  VR Simulator with rich roller coaster games, which is the favorite of the children. 
Attractive Airplane design for aviation, space, and technology themes.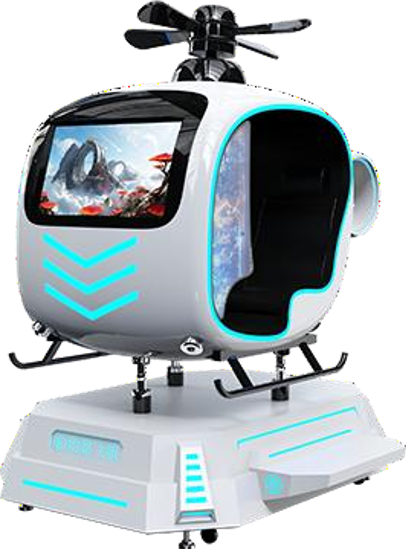 Only needs 4sqm for 4 players,As a high turn over shooting simulator with several different breakout games, it is popular with adults and children alike.
A standing virtual reality simulator with an eye-catching design, equip with shooting and flight games. Standing up there, you're like a warrior fighting with wings.
Based on HTC VIVE integrated operation scheme, VR Space adopts the advanced HTC VIVE laser positioning technology. It provides an experience of the beautiful scenery of the virtual world in a small limited space.
VR vending machine, an imitating robot shape full of a futuristic sense of technology,equip with many leisure vr games like music,shooting,sports,etc.