Get the Best VR Simulators For Your Busines
9D VR Cinema is the most popular VR Simulator in global market,which is a type of virtual reality experience that combines a motion platform with 9D VR headset technology. It offers a fully immersive experience that simulates the physical sensations of a real-world environment.
Top-Rated and Featured 9D VR Simulators
Intuitive motion effects like riding a real roller coaster. Attractive LED light & synchronic display screen gain attention from potential customers. One-click button & touchable screen to operate easily.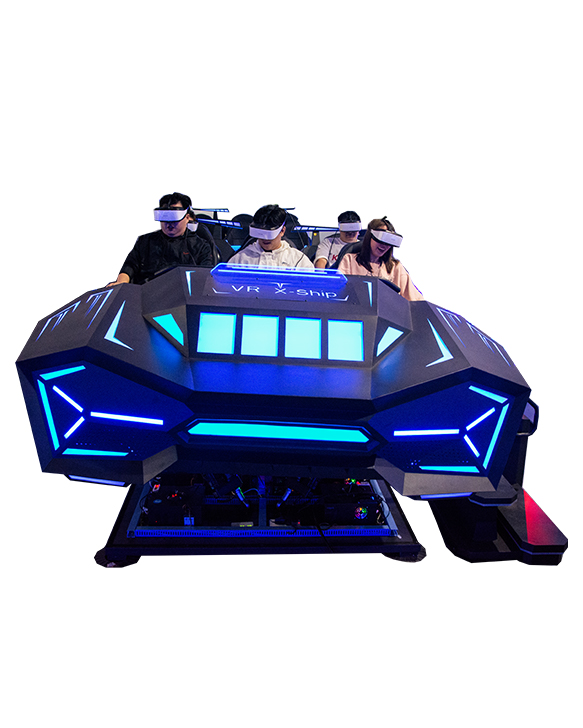 Suitable for all ages and shared with parents and children together. Popular VR product with high repurchase rate in the market. Integrated with financial accounting system without the hassle.
Touch HD screen shows live playing content to attract customers. Operation without noise and interference for immersive simulation. Dual game buttons for each player to achieve an Interactive experience.
The "360 Spinning Saucer" is an exhilarating attraction that offers a thrilling and immersive experience. As the name suggests, riders are seated within a saucer-shaped enclosure that can rotate a full 360 degrees, creating a dynamic and gravity-defying ride.
The seats are made of high-grade FRP material, allowing for a comfortable playing experience. Class egg chair design enhances visual effects and game atmosphere. Double seats 9D VR are suitable for parent-child and couple experiences.
Experience the thrill of a real roller coaster with our intuitive motion effects. The captivating LED lights and HD display screen are guaranteed to catch the eye of potential customers. Operating the ride is a breeze with our convenient one-click button.
Thousands of customers have witnessed success
From 30-50 square meters 9D VR station to a 200-300 square meters VR theme park, we can tailor our services to suit the size of the venue and the client's budget.